Tuesday, 30 April 2019
Location: Royal Sonesta Grand Ballroom Foyer
Location: Royal Sonesta Grand Ballroom Foyer
Location: Royal Sonesta Grand Ballroom
Keynote Address:
Energy Industry Outlook — Where Are We Going From Here?
Location: Royal Sonesta Grand Ballroom
Global energy markets were sent reeling in the last quarter of 2018 as oil prices dropped a stunning 40 percent between early October and Christmas Eve. Concerns about a global slowdown combined with a short-term oversupply in the oil markets. Although prices have rebounded and leading indicators look good, the service sector is wondering where we go from here. In this kickoff address, Susan Farrell, vice president of IHS Markit's Energy-Wide Perspectives team and provider of quarterly energy outlooks for executives, will discuss the outlook for oil and gas prices and market dynamics; the recovery in offshore projects; the growth potential for offshore wind; and longer-term implications of market trends for transportation.
The Structure of Steel:
The IHS Markit Outlook for 2019
Location: Royal Sonesta Grand Ballroom
Steel is the backbone of industrial construction, and a key breakbulk cargo for ports and ocean carriers. Global steel production surged in 2018, driven by China, but overall steel trade declined as protectionist measures were implemented around the world. Quotas and tariffs are nothing new to trade, but linking them to foreign policy, rather than trade policy, has come as a surprise to many. In presenting the IHS Markit view of the steel outlook, Amanda Eglinton, principal economist for pricing and purchasing, will explore what we can expect from steel-related policies, steel prices, and imports in 2019, and what strategies cargo owners can employ to prepare for what lies ahead.
Procurement and Supply Chain Strategies in the Trade War Era
Location: Royal Sonesta Grand Ballroom
Increasingly invasive trade regulations, binding rulings, and import tariffs are having a profound impact on the project world. For engineering, procurement, and construction (EPC) companies and others, importing project cargo into the US is becoming more expensive and complex, and could even threaten the health of some projects. In some cases, evolving rules have greatly increased countervailing and anti-dumping duties. In response, companies across multiple industries are re-evaluating their supply chains as compliance requirements multiply. How can shippers address these issues and work collaboratively to address a challenging business environment? This session will answer that question, and much more, to help shippers navigate one of the most disruptive markets in recent memory.
Location: Royal Sonesta Grand Ballroom Foyer
Wind-Blown Energy:
Prospects and Fallout From the Wind Boom
Location: Royal Sonesta Grand Ballroom
Onshore and off, wind energy is booming, and the blades, tower sections, and nacelles that make up wind turbines are continuing to grow longer, larger, and more complex. In the US, development follows a lumpy boom-and-bust pattern, driven by the federal production tax credit that will last through 2023, and it's a cycle that consistently creates congestion and transportation equipment shortages. Meanwhile, state governments are waking up to offshore wind's potential — but are we underestimating the complexities of installation? Where will the specialized vessels capable of installing offshore turbines be sourced? Globally, massive offshore projects under discussion for Asia and Europe could sop up heavy-lift capacity over the next few years. This session will analyze how cargo owners and service providers should plan for the sector over the next few years.
Location: Royal Sonesta Evangeline and Fleur de Lis & Courtyard
Out-of-Gauge Road and Rail Transport:
Is a Crunch Ahead?
Location: Royal Sonesta Grand Ballroom
Demand for out-of-gauge (OOG) and heavy-haul drivers and equipment will increase in 2019 and 2020, as shale gas- and wind-driven projects heat up competition for, and the cost of, scarce resources. A predictable boom-and-bust pattern distorts yearly demand for wind-related transportation, including specialized equipment — and less-predictable patterns drive demand for OOG equipment related to liquefied natural gas, petrochemical, oilfield, and other projects. In the larger picture, attempts to create multi-state transportation permit systems and the collaborative development of high, wide, and heavy transportation corridors have been underway for decades. Is rail a viable alternative? How much OOG demand can rail soak up? Despite pockets of success, many in the project logistics industry are frustrated by a lack of progress. Is federal involvement needed? What would it take to untangle the kinks that make it difficult to move OOG cargo across the US?
Capital Projects and the Resource Gap
Location: Royal Sonesta Grand Ballroom
From oil majors to project forwarders, there is striking agreement on one facet of the project logistics industry: a shortage of resources that often hamstrings the execution of capital projects, including logistics. One key missing resource? Well-trained, experienced talent. Symptoms of this missing resource include schedule slippage and cost overruns. Solutions include modularization and standardization, both of which have huge effects on project logistics, and making sure logistics executives and service providers are involved in planning early in the game. How severe is the problem, and how realistic are current solutions? An analyst up to his eyebrows in industrial project problem-solving will do a deep dive into the challenges and offer key takeaways to stakeholders in dire need of actionable solutions.
Location: Royal Sonesta Grand Ballroom Foyer
Global Oil and Gas Outlook and the Implications of IMO 2020
Location: Royal Sonesta Grand Ballroom
Demand, supply, fuel availability, and compliance strategies will set the stage as we approach IMO 2020, the International Maritime Organization's requirement that the global shipping fleet switch from burning high-sulfur fuel oil (HSFO) to low-sulfur fuel as of Jan. 1, 2020. Refineries are gearing up for the new era, with some suppliers already testing and advertising compliant fuel. Analysts predict a shortage of compliant fuel, a massive spike in low-sulfur fuel prices, and a matching dip in HSFO when the regulations take effect. How long will that divergence last? Are scrubbers the answer for ocean carriers and shippers that rely on them? Will compliant fuel be safe, or will we see a plague of "bad bunkers?" This session will answer these questions and more as it analyzes this critical heavy-lift sector and the key factors impacting it.
Consolidation, Competition, and Opportunity
for the Heavy-Lift Fleet
Location: Royal Sonesta Grand Ballroom
The multipurpose/heavy-lift fleet has been consolidating in one sense: fewer owners, most of them concentrated in northern Europe. Demolitions, however, haven't accelerated, so vessel supply is changing only glacially, and most still consider the multipurpose/heavy-lift fleet oversupplied. For many ocean carriers, rates were unnervingly close to operating costs in 2016 and 2017, and all project sectors need to improve their operational efficiencies, according to Drewry Maritime Research. How should that be done? Will IMO 2020 trigger scrapping, scrubbers, higher rates — some or all of the above? Rates have risen since 2018. Will cargo demand remain steady going forward, or will competition undermine this bit of breathing room? Ro-ro and container carriers, meanwhile, continue to jockey for position in the breakbulk and project cargo sector. This session will feature the latest outlook and market analysis from Drewry, followed by in-depth discussion with key stakeholders.
Location: Royal Sonesta Grand Ballroom Foyer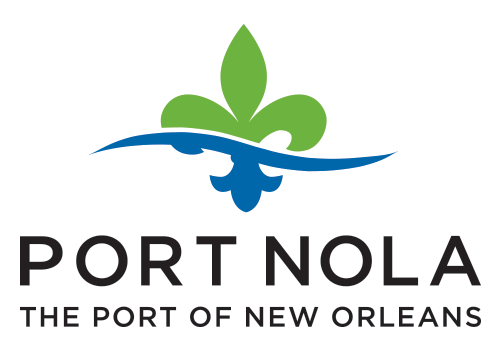 STATEMENT OF JOC CONFERENCE EDITORIAL POLICY: All JOC conference programs are developed independently by the JOC editorial team based on input from a wide variety of industry experts and the editors' own industry knowledge, contacts and experience. The editorial team determines session topics and extends all speaker invitations based entirely on the goal of providing highly relevant content for conference attendees. Certain sponsors may give welcoming remarks or introduce certain sessions, but if a sponsor appears as a bona-fide speaker it will be because of an editorial invitation, not as a benefit of sponsorship. Sponsorship benefits do not include speaking on a program.