Tuesday, 28 April 2020
What Lies Ahead:
The Global and Regional Economic Forecast
As 2020 opened, a slight easing of trade uncertainty offered some relief from downbeat economic news. Business hostilities between the US and China abated as the two sides made slow progress on a trade deal, although details were by no means settled. A no-deal Brexit seemed less likely following December's election in the UK, and global equity markets hit new record highs, signaling investor confidence. The global economy, however, faces significant risks, and IHS Markit, parent company of The Journal of Commerce, expects global real GDP growth to slow from 2.6 percent in 2019 to 2.5 percent in 2020,. Global industrial production and trade volume are at an inflection point, according to a recent IHS Markit executive outlook, with growth likely to pick up from 2019's lows, although remaining below 2017 and 2018 rates. Emerging markets will continue to struggle with falling productivity growth, lack of structural reforms, low commodity prices, and high debt levels. This outlook from IHS Markit will explore these topics and set the stage for deeper analysis about what it all means for the project and breakbulk cargo trades.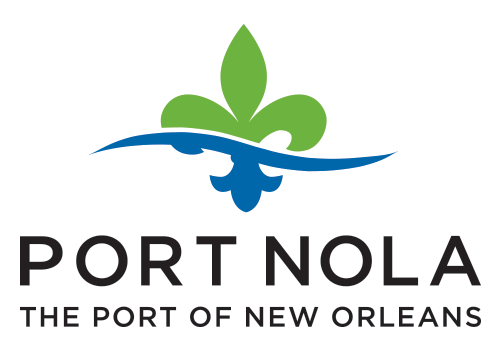 Keynote Address:
Building a Transparent and Tangible Safety Culture
n the Project Supply Chain
Rigorous safety expectations, driven by owner requirements, are the standard for global EPCs on-site, but the question of how EPCs and owners will apply these standards when it comes to the way project and breakbulk cargo is transported and handled globally is more inconsistent. Cost and schedule no longer can be the only factors that drive decision-making. Project owners, EPCs, and logistics service providers must revisit, fully understand, and then re-evaluate their definitions of quality. Attaining demanding safety and transparency standards across complex projects, far-flung regions, and protracted schedules has been challenging as globalization has taken hold and supply chains have expanded. Consistency will require significant teamwork, including willingness to share learning opportunities among competitors. Stephen "Spo" Spoljaric, corporate manager of global logistics for Bechtel will share his perspective on this developing dynamic, and on methods and strategies for meaningful changes that will increase safety in the logistics industry.
Safety First:
Aspirations and Reality in
Portside Project and Breakbulk Cargo Handling
Newbuildings and the Secondhand Fleet:
Implications for the Project Market
Offshore Wind and the US Supply Chain:
Who Will Fill the Logistics Gap?
IMO 2020 and Oil Price Volatility:
Where Are We?
The United States is the most prominent variable impacting global oil supply and demand — and not just because of dramatic changes in petroleum output. The astonishing rise in US production is slowing, and may even decline for a time, but the US impulses that are sending other shockwaves through the global economic, security, and financial systems aren'tabout to end, regardless of whether President Donald J. Trump wins re-election in 2020. The remaking of the post-World War II global order began before Trump was elected and will continue beyond the one or two terms of his presidency. Trends in US oil sector financing, and the country's economic and foreign policies, will shape the contours of the world oil market. The aftereffects of IMO 2020, and further efforts to decarbonize shipping, continue to play out as prices for high- and low-sulfur fuel settle into their new normal.
Freight Rates, Bunker Prices, and Decarbonizing the Fleet by 2050:
An Industry Discussion
Navigating the Supply Chain Maze:
Strategizing for Tariffs, Quotas, Sourcing, and Sanctions
US Heavy Transport Market Update:
Barging, Road, and Rail
STATEMENT OF JOC CONFERENCE EDITORIAL POLICY: All JOC conference programs are developed independently by the JOC editorial team based on input from a wide variety of industry experts and the editors' own industry knowledge, contacts and experience. The editorial team determines session topics and extends all speaker invitations based entirely on the goal of providing highly relevant content for conference attendees. Certain sponsors may give welcoming remarks or introduce certain sessions, but if a sponsor appears as a bona-fide speaker it will be because of an editorial invitation, not as a benefit of sponsorship. Sponsorship benefits do not include speaking on a program.
​
​